DRAPER SHADE & SCREEN
Established in 1902 as a manufacture of window shades for schools, Draper now offers four major products lines: projection screens and related audio-visual equipment (CSI Section 11132);lifts and mounts for video projectors and plasma displays (CSI Section 11457); window shades for commercial and institutional applications (CSI Section 12492); gymnasium equipment, featuring the EZ Fold basketball backstop (CSI Section 11480).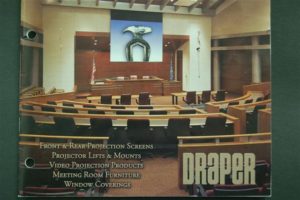 Draper has a 100 year tradition of product innovation. Contact us for innovative solutions to your design problems.
For more information, please click on the factory's name above to visit their website.