Super Simplex Disappearing Stairways
And
Automatic Electric Disappearing Stairways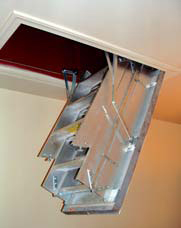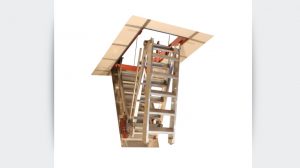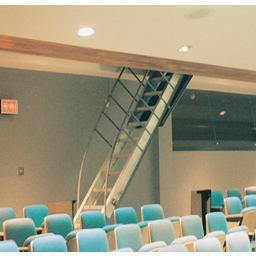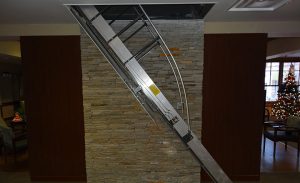 Precision Ladders commercial grade aluminum folding stair is the most structurally superior product of its' kind on the market today.  Available with an optional two hour fire rating, the Super Simplex has been tested to withstand loads of up to 500 lbs. Additionally, it's now available in a fully or semi automatic design so the stairways open and close at the touch of a button.
Precision's automatic electric stairway is the best on the market.  Built at a 52° pitch, it's as sturdy as a fixed ladder and can handle 1000 lb loads without failure.
For more information, please click on the factory's name above to visit their website.